Our leadership team brings their passion and expertise to work every day—and it shows in our ability to bring products from clinical trial to patients, with exceptional speed.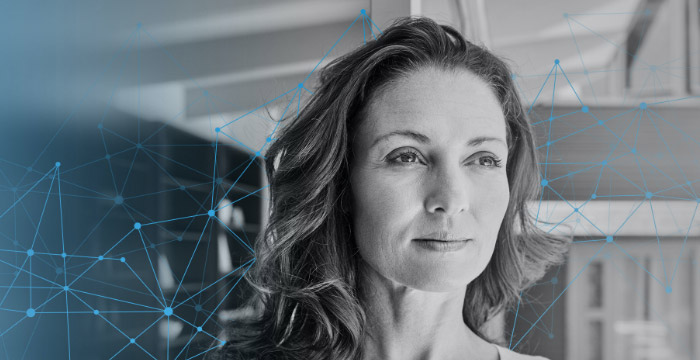 We're focused on aggressive portfolio growth, and our team brings the requisite experience, including: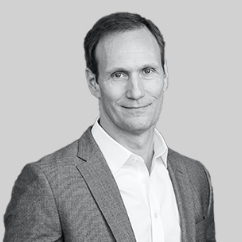 Sean Brynjelsen
Chief Executive Officer & Director
With more than 20 years in the pharmaceutical industry, Sean has developed extraordinary business acumen and particular expertise in business and product development.
More
Notable Experience
Executive Vice President, Business Development at Sagent Pharmaceuticals, a generic injectable company acquired by Nichi-Iko Pharmaceutical Co.
Senior Vice President, Global Business Development at Akorn, Inc., a pharmaceutical company specializing in ophthalmic and injectable products
Product development, injectable pharmaceuticals at Baxter, Abbott, and Hospira
Education
MBA, University of Notre Dame
MS, Chemistry, University of Illinois
BS, Chemistry, University of Illinois
James Gruber, CPA
Chief Financial Officer
James brings more than 20 years of financial and accounting experience in the life sciences industry, including pharmaceuticals, medical devices, and hospital products.
More
Notable Experience
Vice President, US Controller at Horizon Therapeutics, a branded pharmaceutical company where he was responsible for several areas of accounting, finance, and shared services, along with Sarbanes-Oxley compliance and the integration of several acquisitions of both public and private companies

Various finance and accounting roles across multiple divisions of Abbott Laboratories over 14 years within both domestic and international business units of Core Diagnostics, Pharmaceuticals (AbbVie), and Hospital Products (Hospira/Pfizer)
Education
MBA, Northwestern University, Kellogg School of Management

BS,

Accounting, Indiana University
Ingrid Hoos
Senior Vice President, Regulatory Affairs
Ingrid is responsible for regulatory and medical affairs activities, applying nearly 4 decades of experience in global biomedical and pharmaceutical product development—and with regulatory agencies in the US, Europe, Canada, and Japan.
More
Notable Experience
Vice President, Regulatory affairs at Horizon Therapeutics
Regulatory affairs consultant at Vantage Consulting International, Inc.
Regulatory affairs at Takeda Pharmaceutical; Searle; Baxter Healthcare
Education
BS, Chemistry, Northeastern Illinois University
BS, Biology, Northeastern Illinois University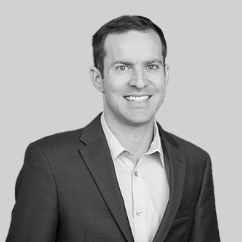 David Krempa
Chief Business Officer
David is responsible for our business development, corporate strategy, and investor relations activities.
More
Notable Experience
Business development, Sagent Pharmaceuticals; Akorn, Inc.
Equity analyst at Morningstar, Inc., covering the specialty pharmaceutical industry

Formerly a

Chartered Financial Analyst (CFA)
Education
BS, Finance, DePaul University
Scott Grossenbach
Vice President, Sales Operations
Scott is responsible for the commercialization of our products, applying more than 20 years of experience in pharmaceutical sales and marketing, commercial operations, and supply chain.
More
Notable Experience
Executive Director, Sales at Akorn, Inc.
General Manager, SubTerra, a division of CanniMed Therapeutics
Education
MBA, University of Michigan
BS, Engineering, Michigan Technological University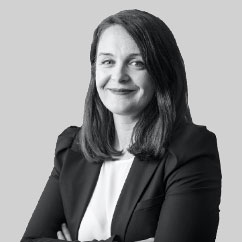 Danka Radosavljevic
Vice President, Quality
Danka is responsible for implementation and oversight of Quality GxP Systems encompassing product development, manufacturing, analysis, and distribution to maintain compliance with regulatory requirements and ensure patient safety.
More
Notable Experience
Analytical Scientist/Project Manager at Akorn, Inc.
Quality Control/ Analytical Development Scientist at Morton Grove Pharmaceuticals
Education
BS, Earth and Environmental Science (Geochemistry), University of Illinois at Chicago
Kevin Guthrie
Executive Vice-President, Commercial Operations
Kevin began his Pharmaceutical career more than 35 years ago and has gained broad experience in all aspects of the commercial business: Sales, Training, Sales Leadership, Operations, Marketing and General Management.
More
Notable Experience
Vice-President of Commercial Operations at Arbor Pharmaceuticals
President of HealthLink Dimensions, lead the company to 5 consecutive years of Inc. 5000 fastest growing companies
Vice-President Commercial Operations at Solvay Pharmaceuticals
Director of Sales Operations at Bristol-Myers Squibb
Education
BS, Business Administration, Murray State University
INSEAD International Executive Program, France and Singapore
Learn about the accomplished executives who comprise our board.